Table
TITAN
From
191€
162.35€
DIMENSIONS (L x W x H):
Ø-500 h-550 mm
Ø-780 h-470 mm
Probably the widest choice of materials
High or low, with a wider or smaller countertop, birch plywood or panels, glossy or matte, glass or wooden, white or black legs - only you will decide which TITAN table will decorate your living room.

You can choose the colour of the legs
You can choose the colour of the legs from the palette of offered colours. This will allow you to complete only the unique furniture that suits your interior.
You can choose the panel colour shade
You can choose the shade of the panel from the offered palette of laminated chipboard and birch plywood (marked with the letter "B" in the palette). The range includes classic, wood-paneled and luxurious, glossy marble, imitation concrete and textile panels.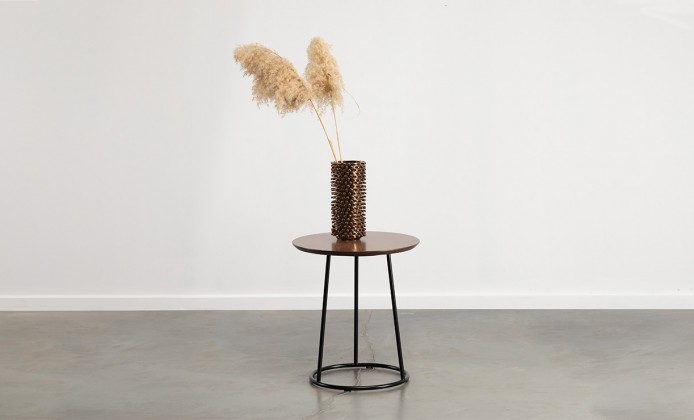 Create and order individually
1. FURNITURE DIMENSIONS (L x W x H)
2. CHOOSE THE COLOR OF THE TABLE TOP
3. CHOOSE THE COLOR OF METAL
Manufacturing lead time:
depends on options
All models of the collection