Table
EVA D840
DIMENSIONS (L x W x H):
840 x 840 x 480 mm
Urban style universal table
The modern, urban style table will fit in any interior. The model has two floors, so it can be used both for drinking tea and for storing various household items (books, magazine, laptop).
Easy to operate
A table with castors will not be a problem to move the furniture to another place at any time.
You can choose the panel colour shade
You can choose the shade of the panel from the offered palette of laminated chipboard. The range includes classic, wood-paneled and luxurious, glossy marble, imitation concrete and textile panels.
You can choose the colour of the legs
You can choose the colour of the legs from the palette of offered colours. This will allow you to complete only the unique furniture that suits your interior.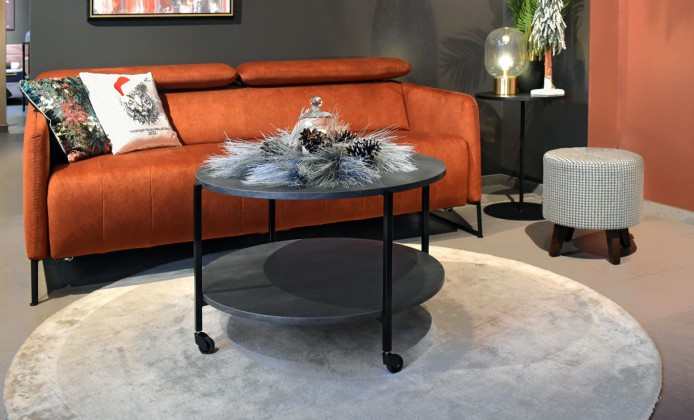 Create and order individually
1. FURNITURE DIMENSIONS (L x W x H)
2. CHOOSE THE COLOR OF THE TABLE TOP
3. CHOOSE THE COLOR OF METAL
Manufacturing lead time:
depends on options
All models of the collection