Corner sofa
EVA MAX
Price with fabric From
2809€
2387.65€
DIMENSIONS (L x W x H):
2870 x 1950 x 800 mm
Sleeping part size: 1350 x 1800 mm; The distance between floor and lowest part of the furniture is 70 mm
Luxurious and elegant
Soft corner "MAX" of the "Eva" collection. This is the name given to maximum comfort. The L-shaped soft corner has a sleeping mechanism, metal legs and a box for bedding. This is great furniture for larger spaces.

Sturdy metal legs
Sturdy, non-standard design metal legs. The furniture is made with universal black legs.

Adjustable headrest pillows
You can adjust the headrest pillows for your convenience. Choose from 7 positions.

You can deepen the seat
Thanks to a special mechanism, you can extend the seat of the sofa approximately by 10 cm.

With sleeping mechanism
This furniture is designed so that can be transformed into a bed if necessary. The sleeping mechanism is easy to use.
Decorative seams
A distinctive feature of the EVA collection - a decorative seam, which give the furniture its uniqueness and charisma.

You can choose the corner side
Depending on the layout of the room, the interior and your habits, you can choose the left or right side of the corner.
You can choose from a huge variety of fabrics
From the wide range of fabrics we offer, choose the option you like best: take into account how selected fabric will match to other existing furniture, pay attention to how the fabric looks under natural and artificial lighting, how the color and pattern change when looking at fabric from different sides. All this will make it easier for you to choose the fabric that meets your expectations.
With integrated storage box
You can place different things into a practical storage box. Ventilation openings integrated into the storage boxes ensure air flow and the things stored there remain fresh.
Assembly instructions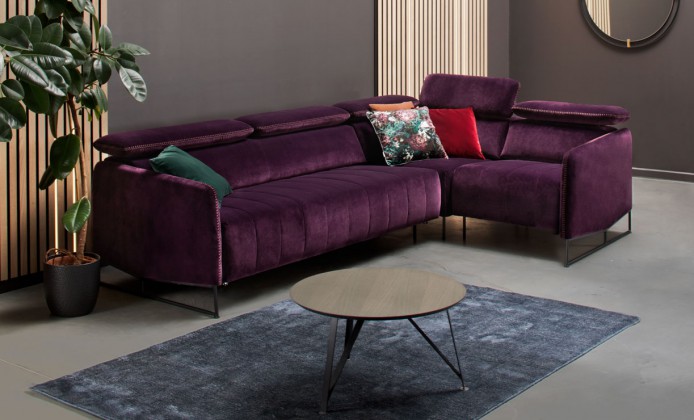 Create and order individually
1. FURNITURE DIMENSIONS (L x W x H)
2. SELECT THE SIDE OF THE CORNER
3. CHOOSE FURNITURE UPHOLSTERY
Hard to choose? Order samples of fabrics for your home for free!
Manufacturing lead time:
depends on options
FURNITURE STRUCTURE
When choosing a piece of furniture, not only external design is significant, its internal structure is also important. You may be sure that the production of "Magrės baldai" is made of qualitative and durable materials. Most families from Lithuania and other countries have assessed quality and durability of the products of "Magrės baldai"; therefore, they recommend them to their friends and relatives without any doubt.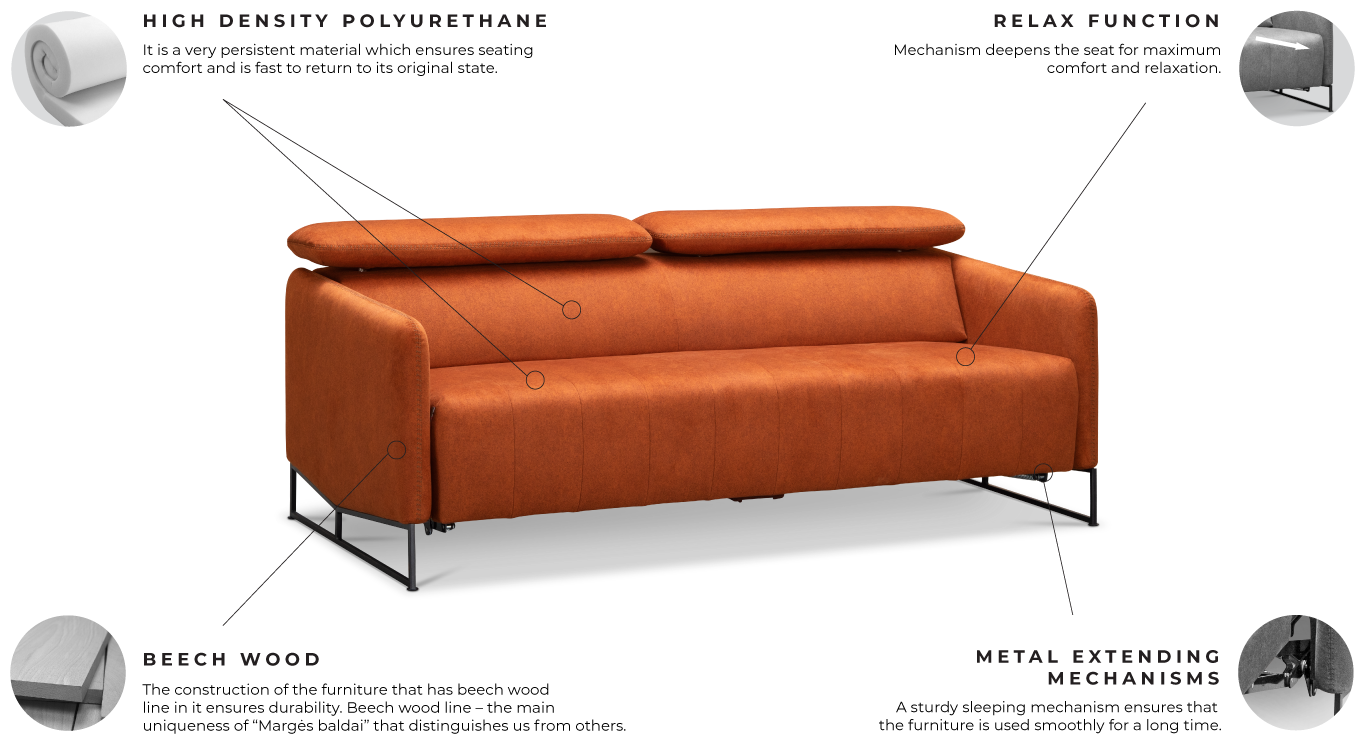 All models of the collection