Raised bed
MONTES WHITE
DIMENSIONS (L x W x H):
1025 x 2080 x 1110 mm
Suitable for mattresses: 900 x 2000 mm
When buying a mattress together with a bed, we will apply a 20% discount on the mattress. The discount will be applied at the final stage of the order, when our consultant will contact you.
Raised bed
Which child at a certain age did not dream of a house in a tree or a secret attic? A raised bed is like a cottage in a tree, where only YOU itself can enter, where you can play, dream, dream and manage only as YOU want.
The beds are sold without a mattress
You can choose mattresses suitable for beds from a wide range of our mattresses, which can be found here.

Ventilated bed base
The base of the bed is ventilated, it will ensure a long service life of the mattress and hygiene.
Additional set-up
Depending on the needs and possibilities to this type of bed - house, you can buy a hanging or build in shelves, a storage box, a protective barrier or cushions or a curtain or tunnel-type tent.
Made of quality materials
The furniture is designed and manufactured in accordance with advanced safety standards, from certified and high-quality, materials without carcinogenic.
In the production of furniture is used high-quality fiberboard (MDF)
Combine the furniture in the collection!
In order to maintain a unified style of the room or rooms – you can choose different models of furniture from one collection. The collection consists of several different sizes of chests of drawers, beds, bedside tables, tables. The accessories and interior details will give integrity to the style.

Assembly instructions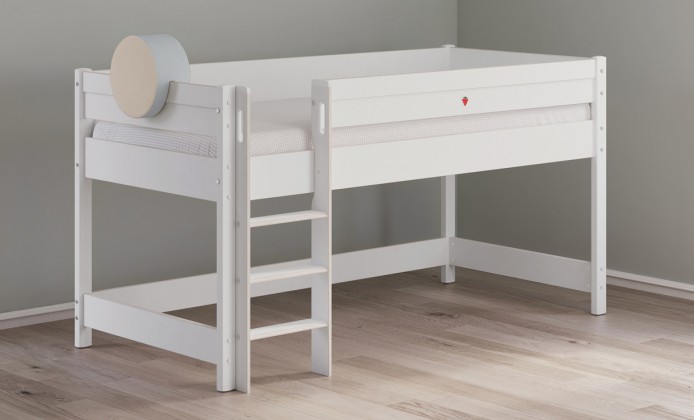 ORDER THIS PRODUCT ONLINE
_____________________________________________________________________
Price
410€
-10% the discount will be applied in the shopping cart
Deadline for order fulfillment
90 d.
All models of the collection