Pillow
CLASSIC 500/700
DIMENSIONS (L x W x H):
500 x 700 mm
CLASSIC quilted pillow
An extremely fluffy, soft, air-permeable pillow keeps its shape well, does not collapse and is more durable than ordinary polyester pillows.
Composition
The pillow cover is made with 120 g/m² polyester fiber. And for the filling, extremely fluffy, anti-allergic Exclusive polyester fiber balls 550 g are used. Ball filler is more durable than polyester fiber.
Oeco-Tex certificate
The product has an Oeco-Tex certificate, which also ensures that no health-hazardous substances, formaldehydes, heavy metals, or banned pesticides were used in the fabric production process.
Easy maintenance
The bedding is easy to care for, can be washed in a regular washing machine at a temperature of 60 degrees. Such a temperature is sufficient to destroy various bacteria and dust mites, thus creating a safe and clean sleeping environment.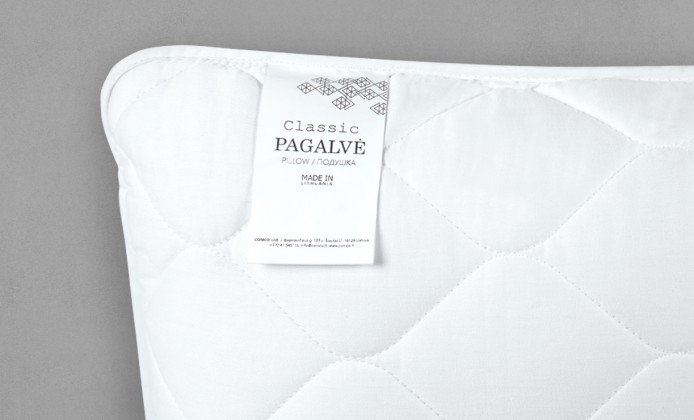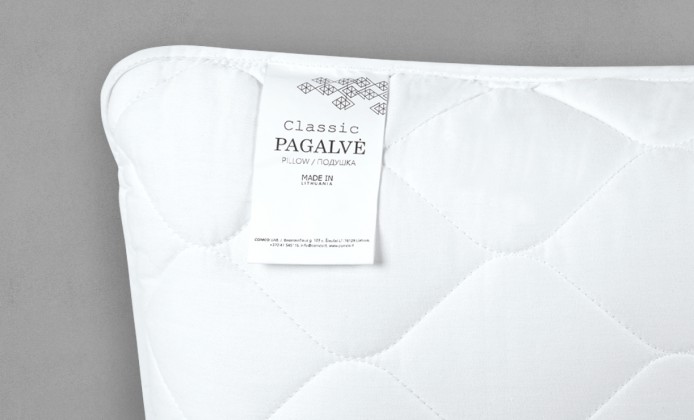 ORDER THIS PRODUCT ONLINE
_____________________________________________________________________
Price
12€
-10% the discount will be applied in the shopping cart
Deadline for order fulfillment
7 d.