27€
22.95€
DIMENSIONS (L x W x H):
1400 x 2000 mm
2000 x 2000 mm
Anti-allergic blanket CLASSIC
Ultra-fluffy and soft, air-permeable, optimal temperature-maintaining bedding for year-round use.
Composition
Light, soft, optimal temperature-maintaining 350g/m2 anti-allergic, hollow siliconized polyester fiber is used for the filling of the blanket. The top fabric of the blanket is 50% cotton and 50% polyester.
Available options
In our assortment you will find blankets of the two most popular sizes - 1400 x 2000 mm and 2000 x 2000 mm.
Oeco-Tex certificate
The product has an Oeco-Tex certificate, which also ensures that no health-hazardous substances, formaldehydes, heavy metals, or banned pesticides were used in the fabric production process.
Easy maintenance
The bedding is easy to care for, can be washed in a regular washing machine at a temperature of 60 degrees. Such a temperature is sufficient to destroy various bacteria and dust mites, thus creating a safe and clean sleeping environment.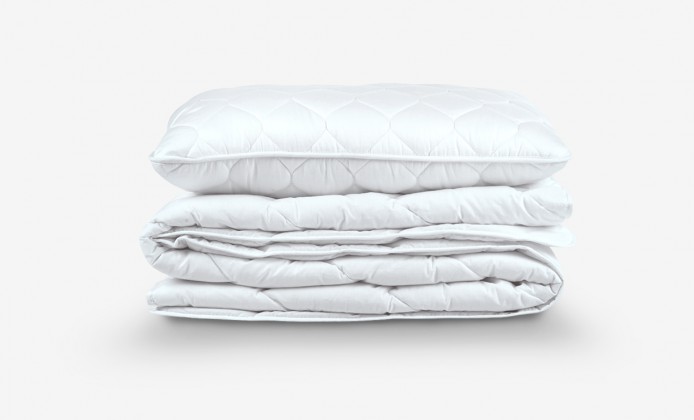 Create and order individually
1. DIMENSIONS
Manufacturing lead time:
7 d.