Shelf
DOMINO 500/300
55€
DIMENSIONS (L x W x H):
500 x 170 x 300 mm
Horizontal
Improvise and create an interior that compliments your lifestyle
Different size shelves can be hung separately or together, creating different compositions. Hang them together and play with different layouts. The shelves are very versatile, suitable for different interiors. They will find their place in the living room, bedroom, hallway, children's room, kitchen or even the bathroom. Shelves them self, as well as things placed on them, will enliven, accentuate the interior at the same time will help retain order.
You can choose the panels colour shade
You can choose the shade of the panels from the offered palette of laminated chipboard. The range includes classic, wood-paneled and imitation concrete and textile panels.
Assembly instructions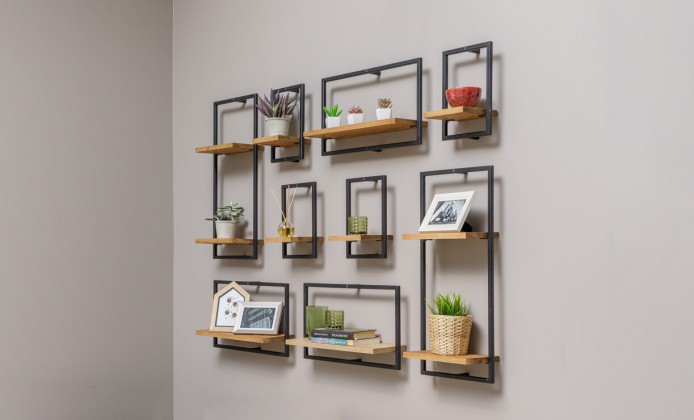 Create and order individually
1. FURNITURE DIMENSIONS (L x W x H)
2. CHOOSE THE COLOR OF LAMINATED CHIPBOARD
Manufacturing lead time:
30 d.
All models of the collection