Showcase
DOMINO
DIMENSIONS (L x W x H):
960 x 494 x 2000 mm
SALE! The quantity of goods is limited. For the exact balance, contact our consultants or by phone.
DOMINO - modern and practical
The furniture of the DOMINO collection can easily be used in the living room and dining room, as well as in the office or children's rooms. Capacious closed or open shelves will appeal to those who like functional furniture.

Playful and practical DOMINO design
The collection is easily adaptable in the living room, dining room, workroom, or even children room. The distinctive feature of the collection is spacious shelves that will appeal to those who value functionality. The design decision not to use door handles helps to maintain a minimalist, moderate style. You can choose different laminated particleboard color and texture combinations, and select the best option for you.
Optimal furniture dimensions
The furniture in this collection is not massive and bulky. On the contrary, the sizes are thought out so that they can be easily adapted to rooms of different sizes.
You can choose the panels colour shade
You can choose the shade of the panels from the offered palette of laminated chipboard. The range includes classic, wood-paneled and imitation concrete panels.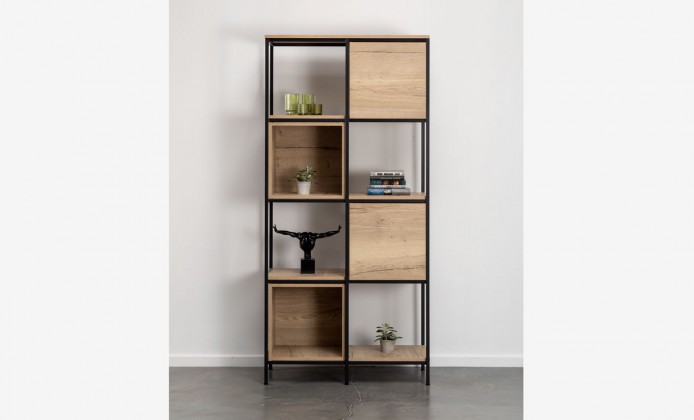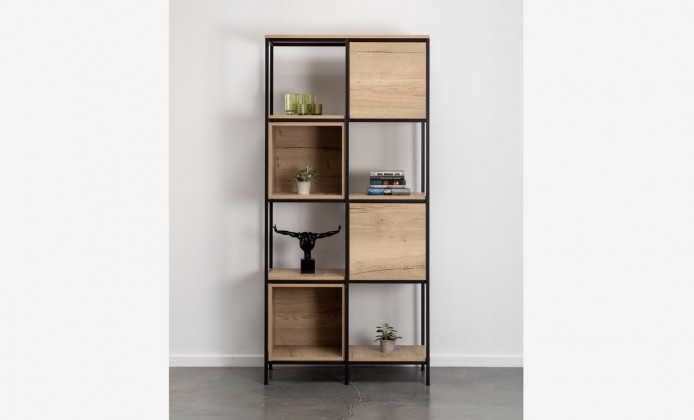 Create and order individually
1. FURNITURE DIMENSIONS (L x W x H)
2. CHOOSE THE COLOR OF LAMINATED CHIPBOARD
3. CHOOSE THE COLOR OF METAL
Manufacturing lead time:
35 d.
All models of the collection