Nightstand
MEDEA
DIMENSIONS (L x W x H):
630 x 440 x 590 mm
MEDEA cabinet - subtle luxury in your bedroom
The luxury of Italian design fills even such a small piece of furniture as the MEDEA nightstand. The cabinet retains all the features of the MEDEA collection.
Higher quality varnishes are used
Only water-based gloss varnishes are used in furniture production, and acrylic is of a higher quality, scratch-resistant and more light-fast than the old-style polyesters.
Sustainable materials are used in production
The panels and raw materials are 100% recyclable, contain no toxic adhesives and meet the latest international formaldehyde emission standards.
Unique design
MEDEA - a collection of unique Italian design that seems to combine modernity and elegance. The impression is strengthened by a particularly shiny grey panel and polished chrome legs and handles.
Assembly instructions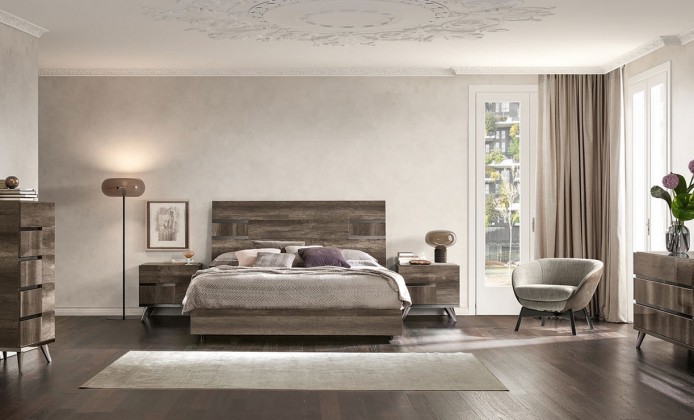 ORDER THIS PRODUCT ONLINE
_____________________________________________________________________
Price
390€
-10% the discount will be applied in the shopping cart
Deadline for order fulfillment
82 d.
All models of the collection