Dining table
MEDEA 1600
DIMENSIONS (L x W x H):
1600 x 1040 x 760 mm
Modern dining table MEDEA 1600
The MEDEA 1600 dining table will add luxury, solemnity and good taste to the living room. And the central table leg will not reduce the area for chairs.
Higher quality varnishes are used
Only water-based gloss varnishes are used in furniture production, and acrylic is of a higher quality, scratch-resistant and more light-fast than the old-style polyesters.
Sustainable materials are used in production
The panels and raw materials are 100% recyclable, contain no toxic adhesives and meet the latest international formaldehyde emission standards.
Unique design
MEDEA - a collection of unique Italian design that seems to combine modernity and elegance. The impression is strengthened by a particularly shiny grey panel and polished chrome legs and handles.
Assembly instructions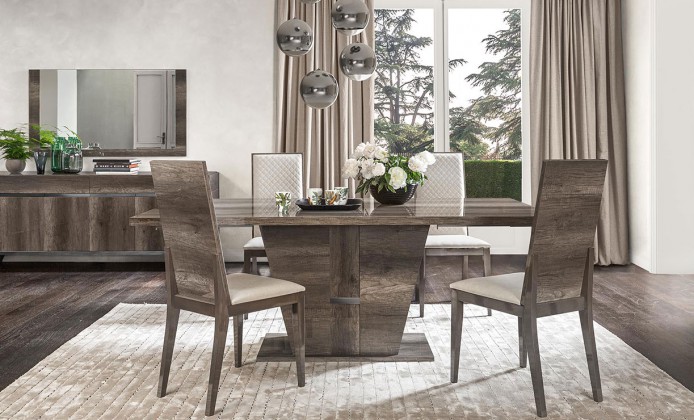 ORDER THIS PRODUCT ONLINE
_____________________________________________________________________
Price
804€
-10% the discount will be applied in the shopping cart
Deadline for order fulfillment
82 d.
All models of the collection