DINING TABLE
BALTIC D1600
DIMENSIONS (L x W x H):
1600 x 1600 x 760 mm
SUPER OFFER. Off for custom showroom furniture and furniture in stock.
Large round dining table for the whole family
Large, round dining table BALTIC with a table top diameter of up to 1.6 m. Sturdy dining table with metal legs and veneered table top.

Metal table legs ensure stability
You can adjust the color of the metal legs from the offered color palette. The table will not only be sturdy, durable, but also unique.

The table top is made of MDF and veneer
The table top is made of MDF, which is painted black. The edges of the table top are not perpendicular, but machined at an angle to make it more convenient to use and give the table interest and exclusivity. The top of the table top is veneered. Depending on the color chosen, the veneer can only be lacquered (natural oak F01) or stained and lacquered (grey F02 and brown F03).

Assembly instructions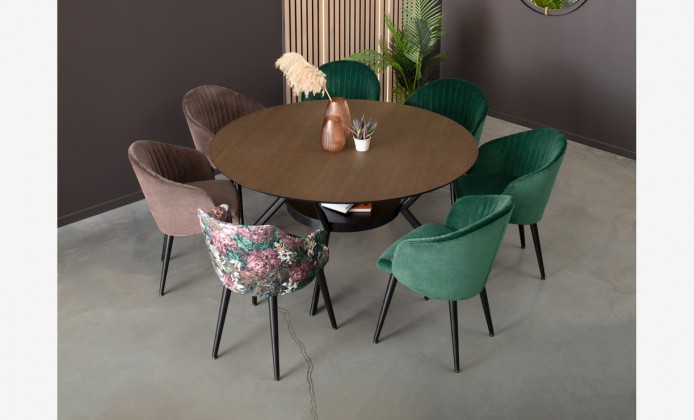 Create and order individually
1. FURNITURE DIMENSIONS (L x W x H)
2. CHOOSE THE COLOR OF THE TABLE TOP
3. CHOOSE THE COLOR OF METAL
Manufacturing lead time:
7 d.
All models of the collection