Dimensions (LxWxH):
450 x 450 mm
Harmonized colors of whole collection
The matching and subtle colors are the uniqueness of this collection.
The collection consists of all 12 zodiac signs
The collection consists of all 12 zodiac signs with embroidered constellations of each sign and a Latin name.
Embroidered unique and personal drawing
Each pillow is unique because the drawing is not printed, but embroidered. The sign of the zodiac itself is embroidered with colored thread, and the constellation and the inscription with silver.
Velour and luxurious fabric
The pillow is made of velour and luxurious Velvet fabric. This fabric is special in that the color of the pillow changes depending on the light, so it looks different throughout the day.
A great gift
The pillow is not only perfect for interior decoration, it gives it exclusivity, but it can also be a great, personal gift.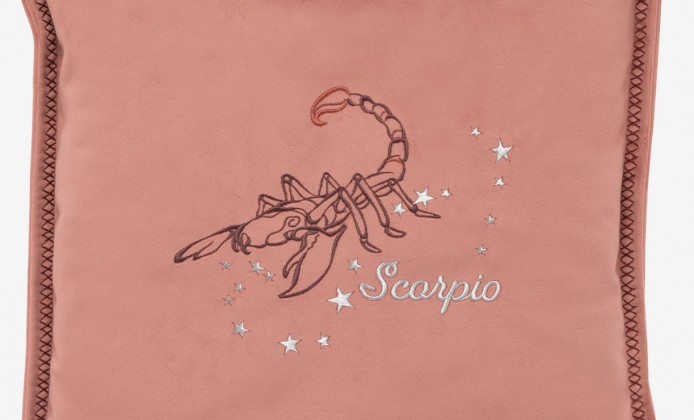 All models of the collection