Diffuser
BERGAMOTTO DI CALABRIA
Diffuser BERGAMOTTO DI CALABRIA
Diffuser BERGAMOTTO DI CALABRIA is a Spanish design dating back to 1899 and the old traditions of candles and home fragrances.
Stunning and warming scent BDC
"Bergamotto di Calabria" –  is a fairly spicy aromatic essence with fresh citrus aromas, accompanied by a durable sandalwood and musk that gives a sweetness and a gentle touch of the forest, perfect for "sweetening" the whole environment of your home.
The main notes of the scent The main notes of the scent: bergamot, sandalwood, cardamom, light citrus.os BDC
Handmade, natural ingredients
All products are made by hand, from natural materials, thus ensuring the highest quality of products.
A company dating back two centuries
Scents and candles are made in Spain, in a company that started its activity in 1899.
Best to use
Diffuser, volume 100 ml, is best used in a room of 4-10 m2. The diffuser evaporates for up to 3 months, depending on the room temperature.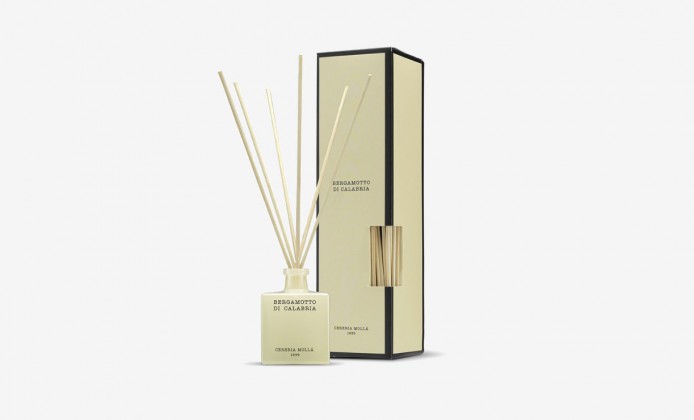 ORDER THIS PRODUCT ONLINE
_____________________________________________________________________
Price
31€
-10% the discount will be applied in the shopping cart
Deadline for order fulfillment
7 d.