Wardrobe
SPACE GRAY 2 doors
DIMENSIONS (L x W x H):
1040 x 590 x 2140 mm
Two-door wardrobe - for your minimum needs
The smallest wardrobe of the SPACE GRAY collection contains all the necessary storage attributes - six small shelves, two shelves across the entire width of the wardrobe, a hanger for clothes, an internal mirror and a portable shelf for personal small items.
Design elements are characteristic of the collection
The SPACE GRAY collection is characterized by comfort and a design that radiates freedom. Innovative design solutions, simple lines, shades of gray, a variety of textures, metal elements - all this makes the collection attractive to a modern person.
Ventilation openings are installed
Ventilation openings are installed in the furniture to ensure air circulation. Your stored items will always stay fresh.

The doors of furniture with soft close
The furniture has a built-in doors with a gentle closing. This will ensure a quiet and comfortable closing - they will not hit the furniture corpus and will gently return to the starting position.

Made of quality materials
The furniture is designed and manufactured in accordance with advanced safety standards, from certified and high-quality, materials without carcinogenic.
Combine the furniture in the collection!
In order to maintain a unified style of the room or rooms – you can choose different models of furniture from one collection. The collection consists of several different sizes of chests of drawers, beds, bedside tables, tables. The accessories and interior details will give integrity to the style.

Assembly instructions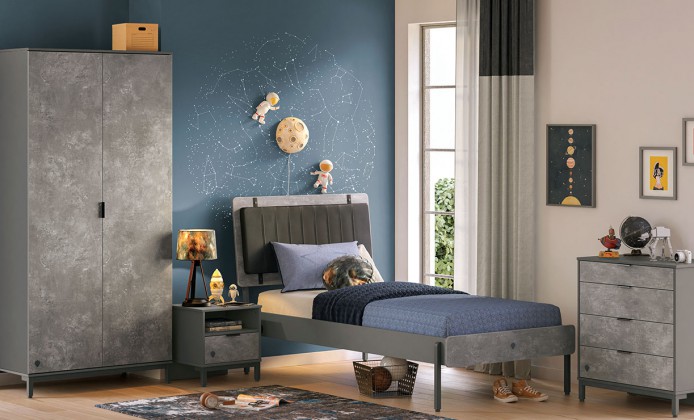 ORDER THIS PRODUCT ONLINE
_____________________________________________________________________
Deadline for order fulfillment
90 d.
All models of the collection