Nightstand
CREATIVE with drawer
DIMENSIONS (L x W x H):
455 x 475 x 430 mm
Easily adaptable in any room
Due to its simplicity and clear shapes, this collection is suitable for any room. Easily adapt it to a living room, bedroom, children's or other room.

Choose from two colors
Choose the color option you like best: oak or dark brown.

Black metal, round handles
The furniture is made of laminated chipboard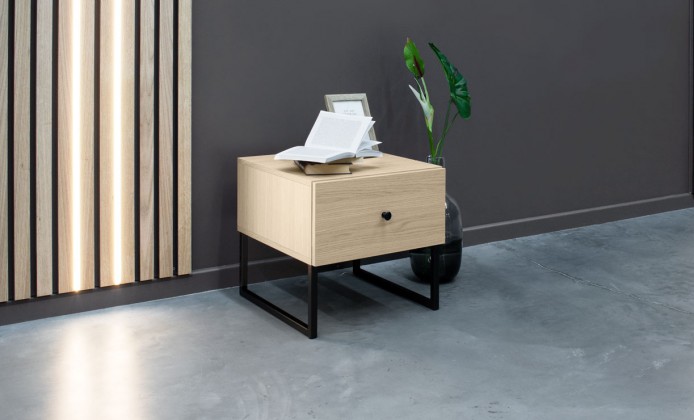 Create and order individually
1. FURNITURE DIMENSIONS (L x W x H)
2. CHOOSE THE COLOR
Manufacturing lead time:
85 d.
All models of the collection