Corner sofa
ELEGANT LEGO
Price with fabric From
2093€
DIMENSIONS (L x W x H):
2950 x 2120 x 790 mm
The distance between floor and lowest part of the furniture is 130 mm
Unique corner sofa ELEGANT LEGO with integrated USB connection
Unique corner sofa ELEGANT LEGO with integrated USB connection and high legs - for practical home. You can also integrate audio hardware.
Especially comfortable and convenient
Wide furniture lines create not only an exceptional design but also helps in feeling the best relaxation comfort.
The robot vacuum cleaner is easy to lower
High legs not only give the furniture lightness, but also make it easier to keep the house clean. The robotic vacuum cleaner can freely sit under the sofa, soft corner or armchair and clean the dirt that has accumulated there.
Integration of audio apparatus
You can additionally order integrated audio apparatus.
You can choose the panels colour shade
You can choose the shade of the panels from the offered palette of laminated chipboard. The range includes classic, wood-paneled and imitation concrete and textile panels.
You can choose the corner side
Depending on the layout of the room, the interior and your habits, you can choose the left or right side of the corner.
You can choose from a huge variety of fabrics
From the wide range of fabrics we offer, choose the option you like best: take into account how selected fabric will match to other existing furniture, pay attention to how the fabric looks under natural and artificial lighting, how the color and pattern change when looking at fabric from different sides. All this will make it easier for you to choose the fabric that meets your expectations.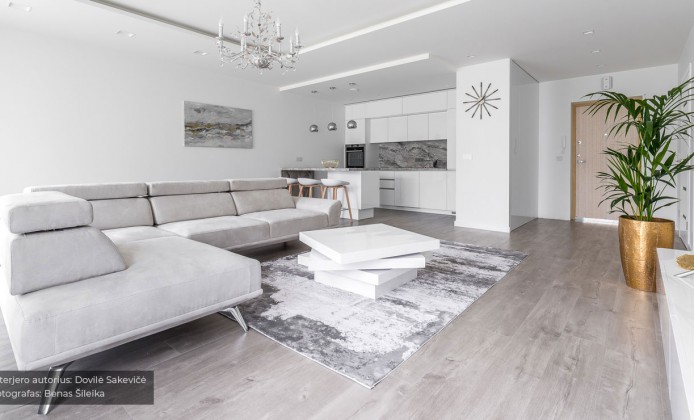 Create and order individually
1. FURNITURE DIMENSIONS (L x W x H)
2. SELECT THE SIDE OF THE CORNER
3. CHOOSE THE COLOR OF LAMINATED CHIPBOARD
4. AUDIO SYSTEM
5. CHOOSE FURNITURE UPHOLSTERY
Hard to choose? Order samples of fabrics for your home for free!
Price
2093€
-5% the discount will be applied in the shopping cart
Manufacturing lead time:
depends on options
FURNITURE STRUCTURE
When choosing a piece of soft furniture, not only external design is significant, its internal structure is also important. You may be sure that the production of "Magrės baldai" is made of qualitative and durable materials. Most families from Lithuania and other countries have assessed quality and durability of the products of "Magrės baldai"; therefore, they recommend them to their friends and relatives without any doubt.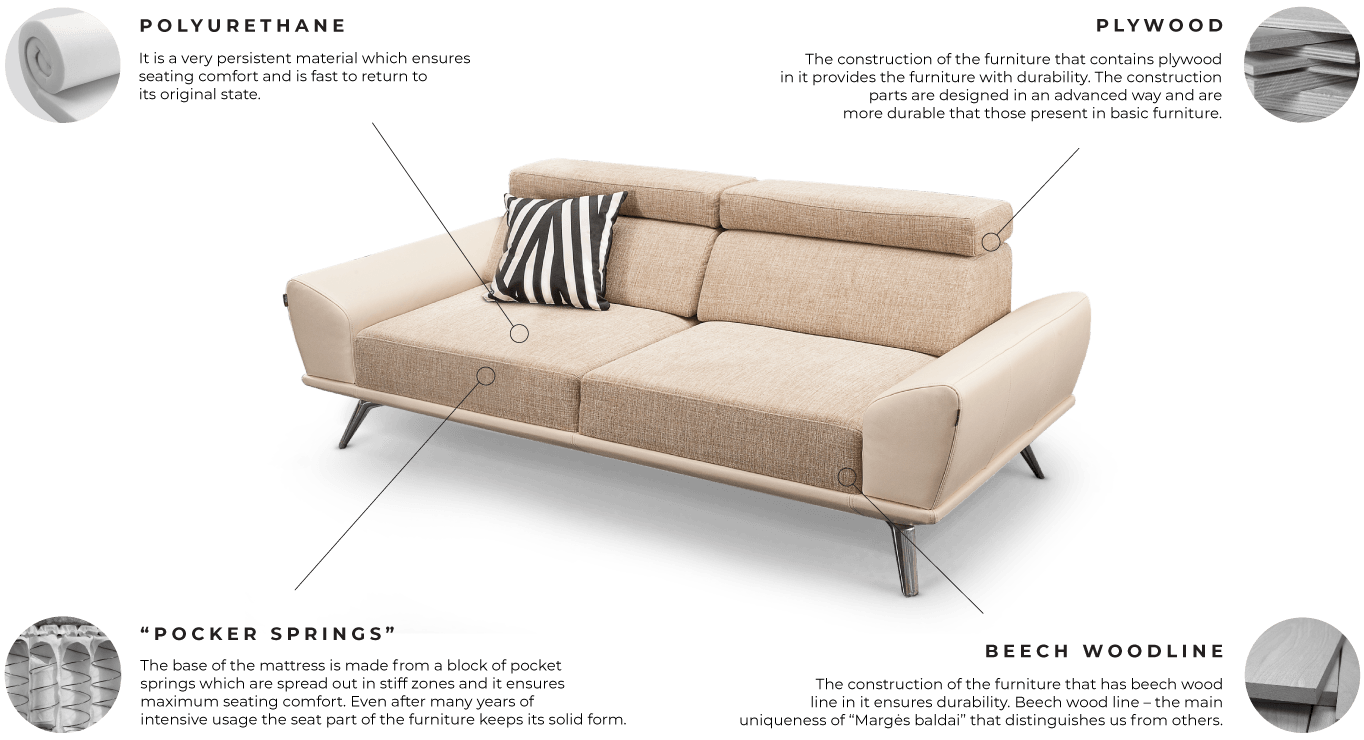 All models of the collection