Price with fabric From
3085€
Price with leather From
4292€
DIMENSIONS (L x W x H):
3100 x 3100 x 1030 mm
Sleeping part size: 1900 x 1400 mm
3100 x 3100 x 1030 mm
Without sleeping mechanism
With elements of natural wood
The originality of this furniture is arm rests of a particular-shape made of natural oak. You can choose the method of wood processing: oiling, waxing or staining. Solid oak arm rests will fit perfectly to those who value traditions, naturalness and durability. Qualitative piece of furniture will retain its beauty and value even after many years.
Pull-off pillow cover
It is easy to pull off and to wash the pillow slipcovers of the supporting parts. You furniture will always be as new.
You can choose from a huge variety of fabric and genuine leather samples
From the wide range of fabrics and genuine leather we offer, choose the option you like best: take into account how selected material will match to other existing furniture, pay attention to how the fabric looks under natural and artificial lighting, how the color and pattern change when looking at material from different sides. All this will make it easier for you to choose the fabric that meets your expectations.
* Leather seams may differ from fabric furniture.

Integration of sleeping mechanism
You can choose that furniture is equipped with a sleeping mechanism or without it.
Assembly instructions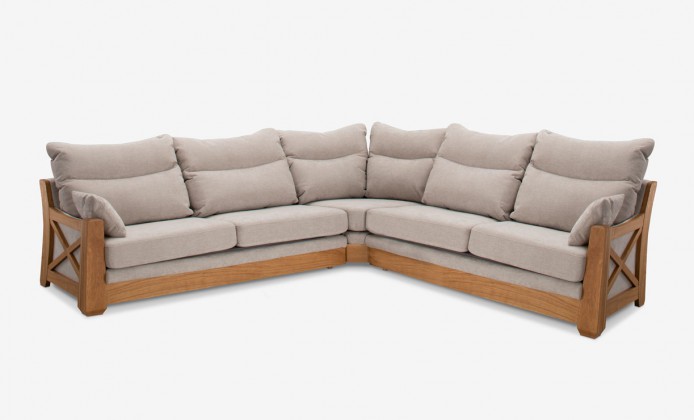 Create and order individually
1. FURNITURE DIMENSIONS (L x W x H)
2. CHOOSE FURNITURE UPHOLSTERY
Hard to choose? Order samples of fabrics for your home for free!
3. CHOOSE THE COLOR OF THE WOODEN DETAILS
Manufacturing lead time:
depends on options
FURNITURE STRUCTURE
When choosing a piece of furniture, not only external design is significant, its internal structure is also important. You may be sure that the production of "Magrės baldai" is made of qualitative and durable materials. Most families from Lithuania and other countries have assessed quality and durability of the products of "Magrės baldai"; therefore, they recommend them to their friends and relatives without any doubt.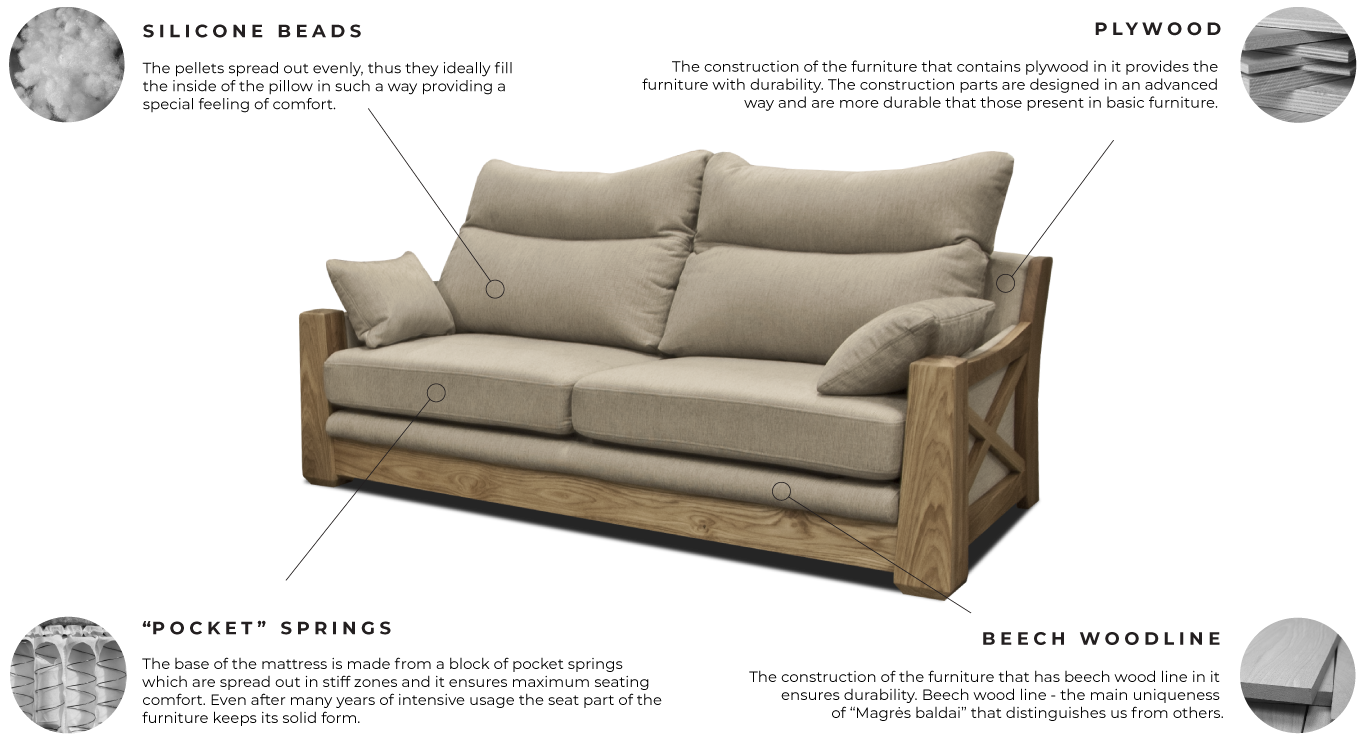 All models of the collection