Bedspread Set
PARADISE
From
138€
DIMENSIONS (L x W x H):
1700 x 2300 mm
1 pc. 700 x 500 mm; 1 pc. 700 x 150 mm
2200 x 2100 mm
1 pc. 700 x 500 mm; 1 pc. 700 x 150 mm
PARADISE bedspread set in soft natural colors
A bedspreads in fresh colors will bring lightness to the child's bedroom, stimulate the imagination and take you back to childhood.
This bedroom accent will create a harmonious, tidy environment
The set of practical colors, youthful style bedspread will bring order and coziness to the bedroom area.
Available in two sizes of bedspreads
Depending on the size of the bed, you can choose from two sizes of bedspreads - 2200 x 2100 mm and 1700 x 2300 mm. The sizes of the pillow cover and the decorative pillow are the same in both sets - the pillow cover - 500x700 mm, decorative pillow - 700 x 150 mm.
Easy maintenance
The bedspread is made of fabrics of several textures, colors and composition. The composition of the set is 60% cotton and 40% polyester. The set is washed normally in an automatic washing machine.
Made of quality materials
The furniture is designed and manufactured in accordance with advanced safety standards, from certified and high-quality, materials without carcinogenic.
Combine the furniture in the collection!
In order to maintain a unified style of the room or rooms – you can choose different models of furniture from one collection. The collection consists of several different sizes of chests of drawers, beds, bedside tables, tables. The accessories and interior details will give integrity to the style.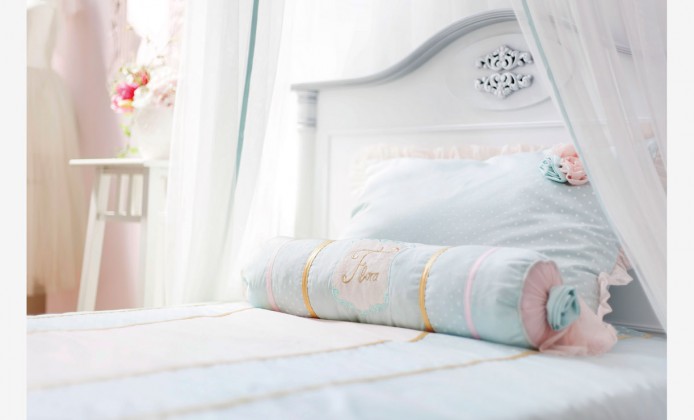 Create and order individually
1. DIMENSIONS
Price
138€
-10% the discount will be applied in the shopping cart
Manufacturing lead time:
90 d.
All models of the collection