Scented Candle
AMBER & SANDALWOOD
Sandalwood and amber scented candle AMBER & SANDALWOOD
Sandalwood and amber scented candle AMBER & SANDALWOOD will spread a dreamy, seductive aroma around your home.
Stunning, deep and warming scent AS
"Amber and Sandalwood" is a spicy aromatic essence with aromas of fresh spices and citrus leaves, accompanied by strong sandalwood and musk chords that provide sweetness and a gentle touch of the forest.
Natural wax and cotton knuckles
The scented candle is made of vegetable wax, and the wick is made of cotton, without lead.
Main notes: ambergris, citrus, sandalwood, musk.
Luxurious and stylish packaging
The candle will spread the aroma, heat the house, but also built on a shelf or table – it will become a great interior detail. The wax jar is a glass with a dark wooden lid, which is especially convenient when inflating a candle so that there is no smell of smoke in the house, which usually lasts for a few more minutes after inflating.
Long burning time
Candle burning time: 55 – 60 hours.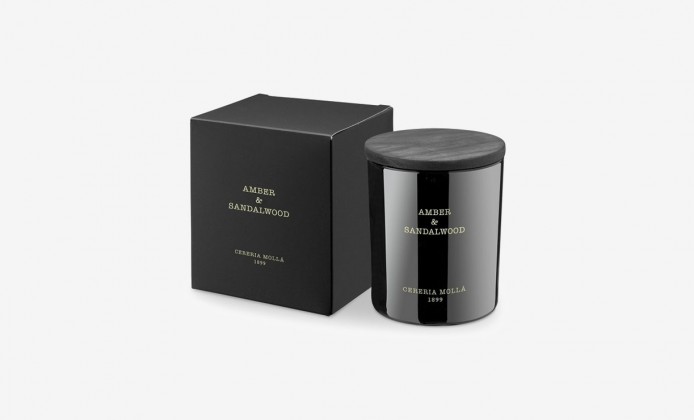 ORDER THIS PRODUCT ONLINE
_____________________________________________________________________
Price
34€
-10% the discount will be applied in the shopping cart
Deadline for order fulfillment
7 d.