Dimensions (LxWxH):
450 x 450 mm
A great gift
The pillow is not only perfect for interior decoration, it gives it exclusivity, but it can also be a great, personal gift.
A pillow not only for real Lithuanian patriots
This cushion is not only for Lithuanian patriots, but it can perfectly become an interior accent. Exclusive drawing and embroidery technique make this pillow unique.
Velour fabric - extremely soft to touch
The ultra-soft and velour fabric used in the manufacture of the pillow is extremely pleasant to touch and luxurious.
Drawing embroidered with silver thread
The drawing is embroidered with an extremely thin, silver thread. This gives a luxurious and elegant look to the entire pillow.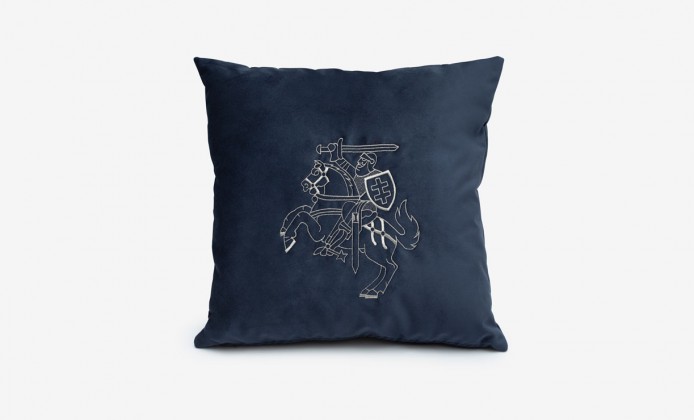 All models of the collection