Carpet
RADIUS DARK GRAY
DIMENSIONS (L x W x H):
Ø 2000 mm +/- 5%
Subtle and luxurious RADIUS DARK GRAY
RADIUS DARK GRAY carpet - for those who value classic, timeless carpet weaving trends, natural materials, atypical shapes and special comfort. Handmade Indian carpets - an investment in your interior!
Composition: 60% viscose, 40% wool
Exclusive, handmade carpet
High quality, handmade carpets, distinguished by luxurious design and quality materials.
Refined color palette and tones
The carpets in this collection also stand out in their color palette. It uses intermediate colors that are slightly muted, combined with a variety of color tones and halves.
Extremely soft and pleasant to the touch
The hair on the carpet is very soft, so it is very nice to walk barefoot on it. The softness of the carpet gives the interior coziness.
Delicate sheen
The carpet is made of high-quality viscose, which gives it an exclusive and delicate sheen.
For unique interiors
The carpets in this collection are an exclusive interior accent for those looking for uniqueness.
An unconventional form of carpet
Traditionally, we imagine carpets to have a rectangular shape, but a round carpet has several advantages: it visually "softens" the interior, and a round carpet can be laid not only in the middle. So, if your interior is extremely modern, with a strict shape, round carpet – as an exclusive accent, in such an interior, it can give it a modern distinctiveness.
Made in India
India has long been famous for its unique, handmade rugs. This rug is made in India, it gives an exceptional charm and character.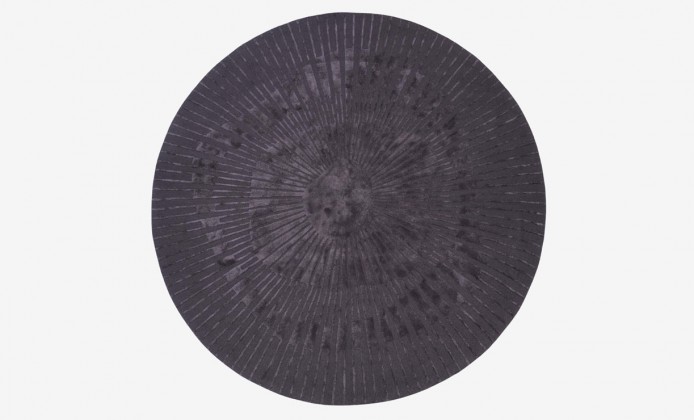 ORDER THIS PRODUCT ONLINE
_____________________________________________________________________
Price
678€
-10% the discount will be applied in the shopping cart
Deadline for order fulfillment
70 d.
All models of the collection