Transforming table
SPIDER
760€
DIMENSIONS (L x W x H):
1000 x 700 x 185(750) mm
Extended table size: 1000 x 1400 x 185(750) mm
Functional table-transformer SPIDER
Transformer tables are designed to save space in your home and perform the functions of several pieces of furniture. A table placed in the living room next to a soft corner or sofa will serve as a great place to sit down and drink coffee with friends or put down a book to read in the evenings. The second purpose of this transformer is a dining table, with just a few easy movements you can transform it from a low and small table into a high dining table, where you can seat up to 8 family members or friends.
3 ways of using SPIDER
The SPIDER table easily transforms into one of three options:
a low, small coffee table;
high (800 mm) kitchen table;
6-person (1400 mm long) dining table;
And when not in use, the table can easily be placed under a cupboard or a bed, as it is only 155 mm tall when assembled.
The furniture is delivered assembled
The furniture is delivered assembled, in the factory packaging. After unpacking the table, hang the spring on the back of the table top.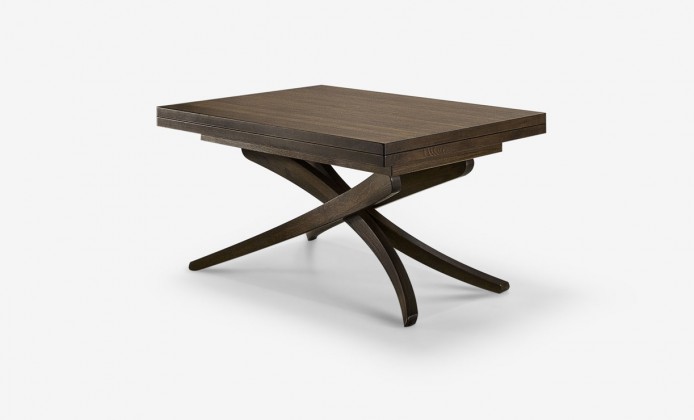 Create and order individually
1. FURNITURE DIMENSIONS (L x W x H)
2. CHOOSE TABLE COLOR
Price
760€
-15% the discount will be applied in the shopping cart
Manufacturing lead time:
100 d.