Sideboard
STRIPE 1610
DIMENSIONS (L x W x H):
1610 x 450 x 700 mm
Leg height: 210 mm
Facades are decorated with stripes
The collection features a special technology that produces black stripes. The facades are made of black MDF board, which is laminated with natural oak veneer. The top layer of the veneer is cut specifically so that the black MDF beneath it becomes open and visible as decorative black stripes.
Oak veneer corpus
The furniture body is made of oak veneered chipboard.
Press to open the door
Furniture doors are open by pressing. This emphasizes the minimalist design of the furniture, where there are no additional design-functional elements. Everything is solved by the choice of furniture fittings.
Optimal furniture dimensions
The furniture in this collection is not massive and bulky. On the contrary, the sizes are thought out so that they can be easily adapted to rooms of different sizes.
Fits robot - vacuum cleaner
The high legs of the furniture ensure that a robot-vacuum cleaner of standard height can fit under it.
The furniture is made from wood from sustainable and socially responsible timber companies
The manufacturer is firmly committed to producing sustainable products. 2010 in July, the company was awarded the FSC® certificate, which confirms that all wood used for furniture is produced in accordance with the best standards of environmental practice.
Assembly instructions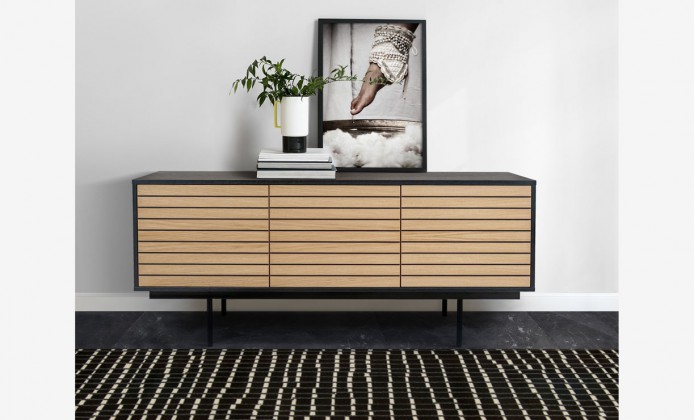 ORDER THIS PRODUCT ONLINE
_____________________________________________________________________
Deadline for order fulfillment
7 d.