DIMENSIONS (L x W x H):
1600 x 2000 x 300 mm
1800 x 2000 x 300 mm
Composition: 100% cotton, satin.
Easy maintenance
Satin is easy to wash and iron, dries quickly and fits comfortably to the body.
Softness and elegant shine
The fabric is treated with a special "butter finish" technology. Thanks to this technology, the fabric acquires an elegant shine and softness.
Easily combined colors
All bedding collection consists of fashionable, easily combined with each other colors.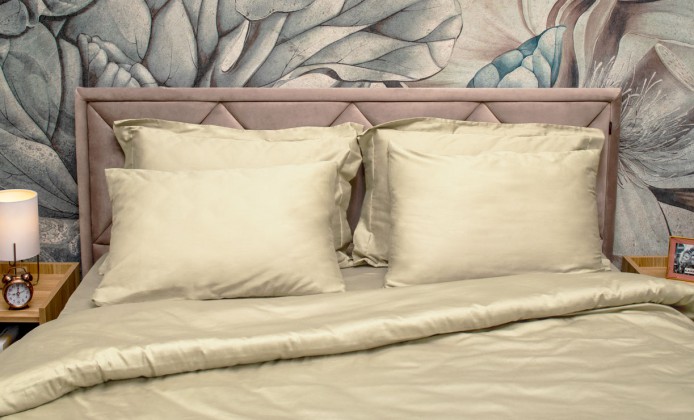 Create and order individually
1. DIMENSIONS
Manufacturing lead time:
7 d.