Congratulations to the winner of MAGRĖS BALDAI furniture set!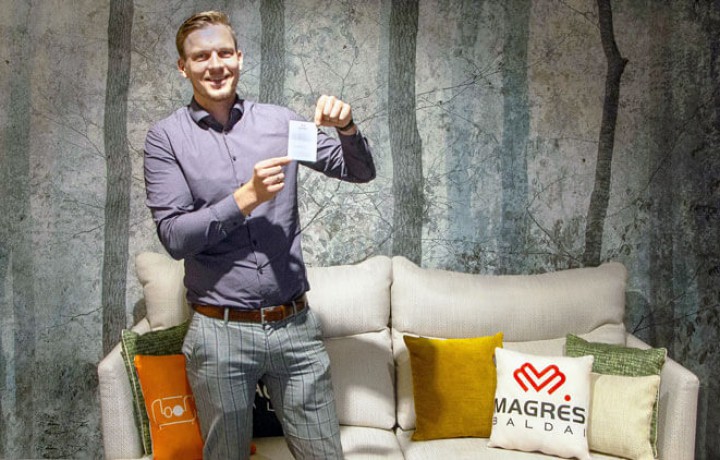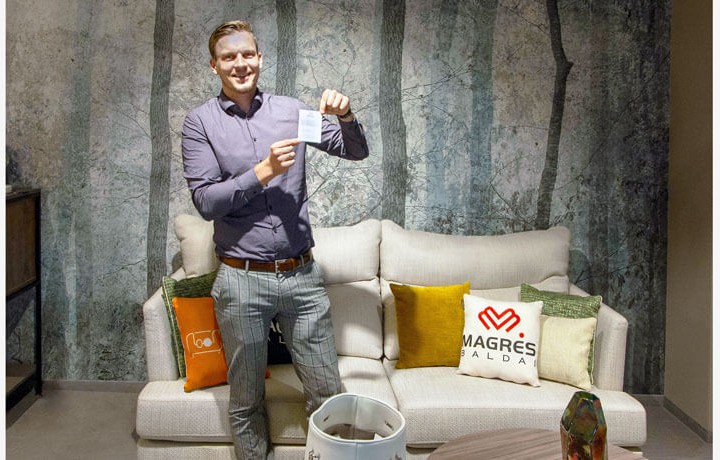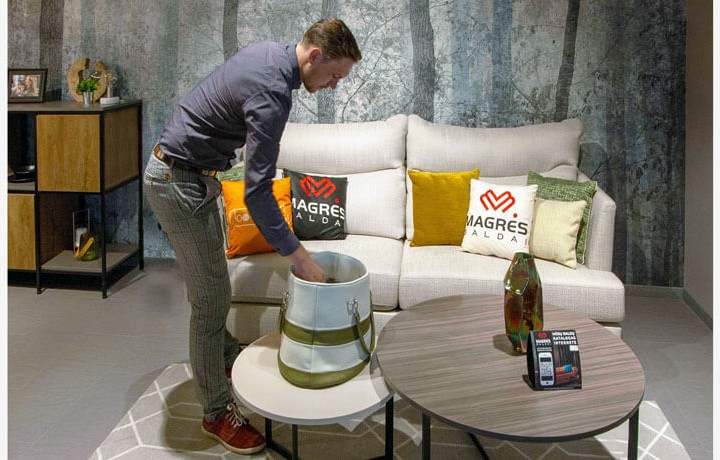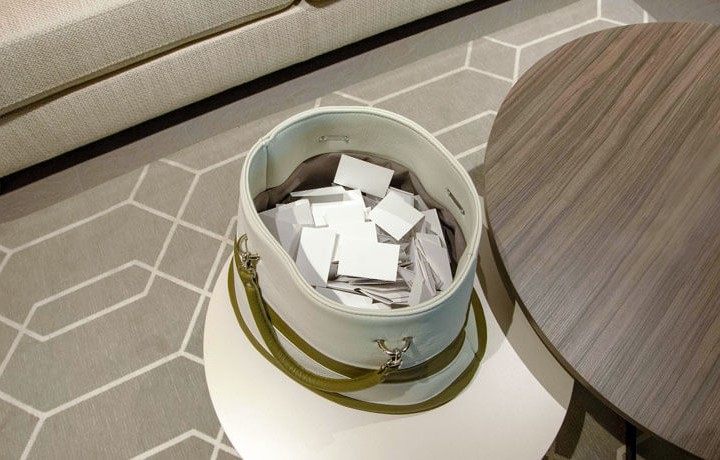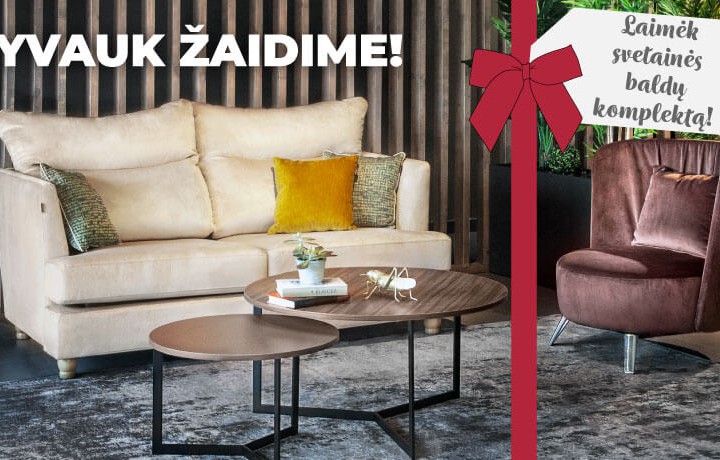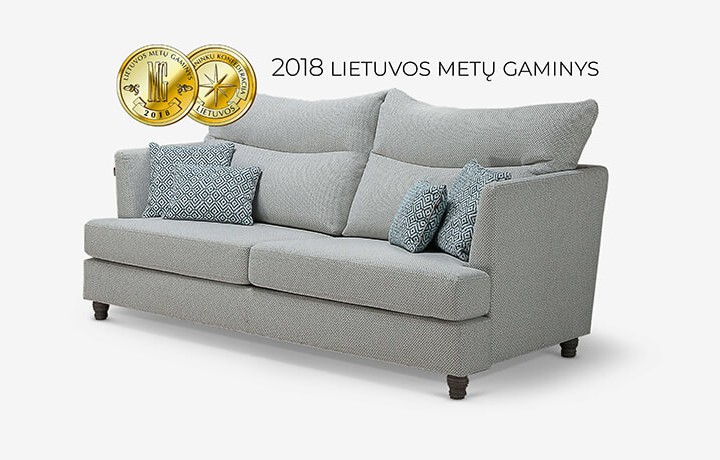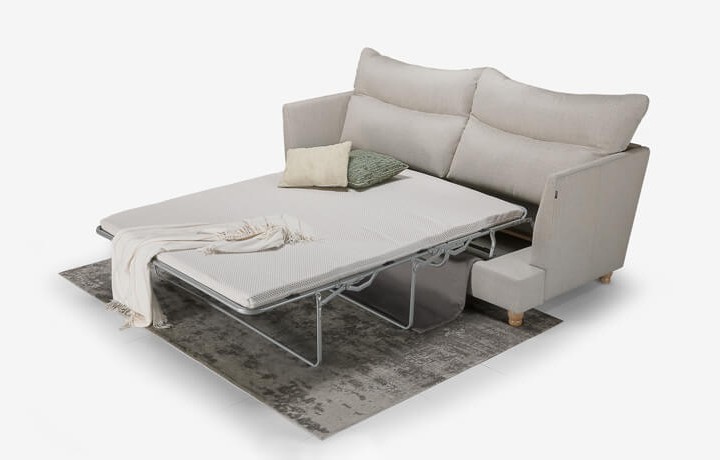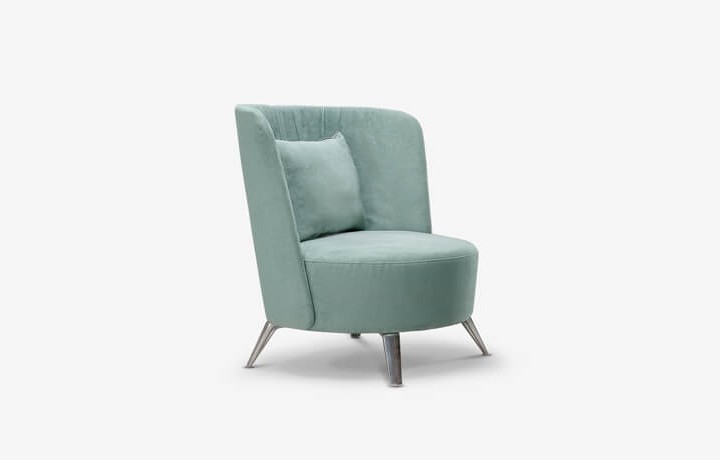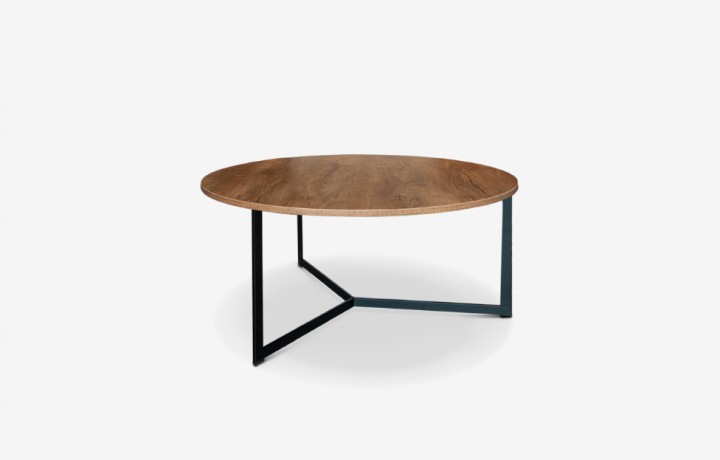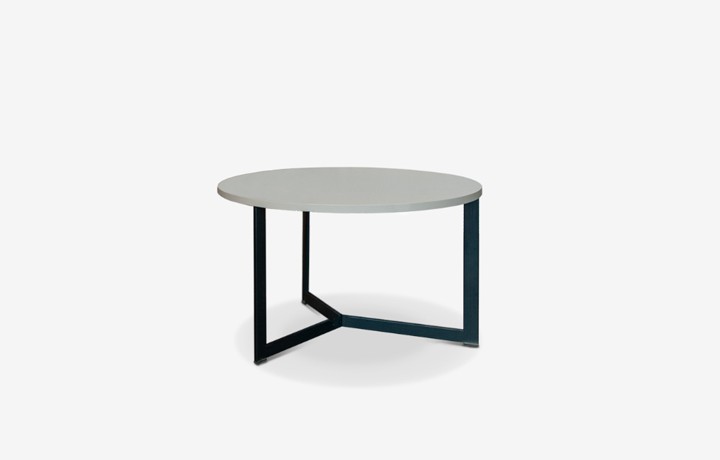 Buy MAGRĖS or SMART furniture, participate in the lottery, and win a living room furniture set!
Addition:
On 14 08 2019 randomly selected winner, is already enjoying the wonderful furniture set of MAGRĖ BALDAI.
To celebrate our 23rd birthday we are giving away a living room furniture set to one of our clients. We are giving away Lithuania's product of the year – sofa LUKA, with a sleeping mechanism. With it, we combined ELEGANT armchair and Luna coffee tables to complete the concept of the composition. Sofa Luka is from  "Velvet 04" (beige) and ELEGANT is from "Velvet 02" (brown). Velour is a great tapestry, it wears well, and keeps its good appearance for a long time. Luna coffee tables are of different size and will bring playfulness to your living room. Don't miss out, buy furniture until 31th of July and fill out the lottery form in our showrooms. On the 14th of August, the winner will be selected randomly. You home deserve gifts!