Showcase
GRANDE
DIMENSIONS (L x W x H):
906 x 402 x 2000 mm
GRANDE showcase
The GRANDE display case is a piece of furniture that you will definitely pay attention to - unconventional shape, high metal legs, a solid combination of wood, glass and metal.
Materiality of construction
The front of the furniture is made of oak wood veneer, the patterns of which give the impression of luxury. The black door covered with glossy acrylic goes well with the black metal body details and black interior furniture details.
Metal furniture
The furniture is innovative, durable and long-lasting thanks to the metal body details and handles. Black metal, painted with matte paint, porous texture.
Unique design
The GRANDE collection is dominated by curved, rounded shapes, which are extremely relevant in the architecture and interior designs of 2022. Not only the metal legs are curved, but also the body of the furniture. Furniture with rounded shapes not only looks unique and cozy, but is also practical and safe.
The doors of furniture with soft close
The furniture has a built-in doors with a gentle closing. This will ensure a quiet and comfortable closing - they will not hit the furniture corpus and will gently return to the starting position.

The furniture is delivered assembled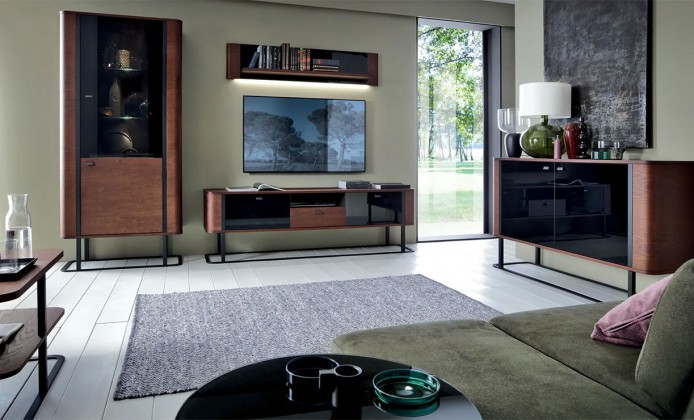 Create and order individually
1. FURNITURE DIMENSIONS (L x W x H)
2. SELECT SIDE
Price
1364€
-10% the discount will be applied in the shopping cart
Manufacturing lead time:
90 d.
All models of the collection