Pouffe
VYTIS RECTANGLE
Price with fabric From
364€
Price with leather
498€
Dimensions (LxWxH):
940 x 495 x 450 mm
Modern look, charming graceful shapes
Graceful, rounded shapes reflect modern trends and give the furniture lightness. The Vytis collection looks aesthetically pleasing not only from the front but also from the back. So, it may be boldly built in the middle of the room, thus turning into a functional accent.
Different tissue combinations can be created
The wide range is rich in different types, colours and patterns of fabrics, from which you can create various combinations – solid or playful. For example, furniture armrests and pillows may be the same colour and the rest may be different. Create your own exclusive and unique furniture combination.
Fashionable slim subtle shapes
It gives the interior even more uniqueness and becomes the main accent of the room.
You can choose the colour of the legs
You can choose the colour of the legs from the palette of offered colours.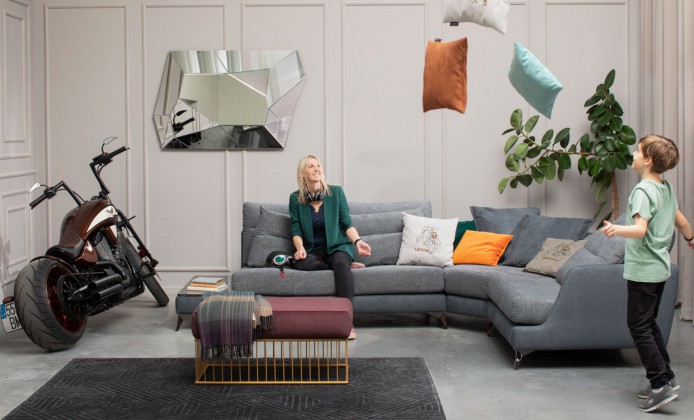 FURNITURE STRUCTURE
When choosing a piece of soft furniture, not only external design is significant, its internal structure is also important. You may be sure that the production of "Magrės baldai" is made of qualitative and durable materials. Most families from Lithuania and other countries have assessed quality and durability of the products of "Magrės baldai"; therefore, they recommend them to their friends and relatives without any doubt.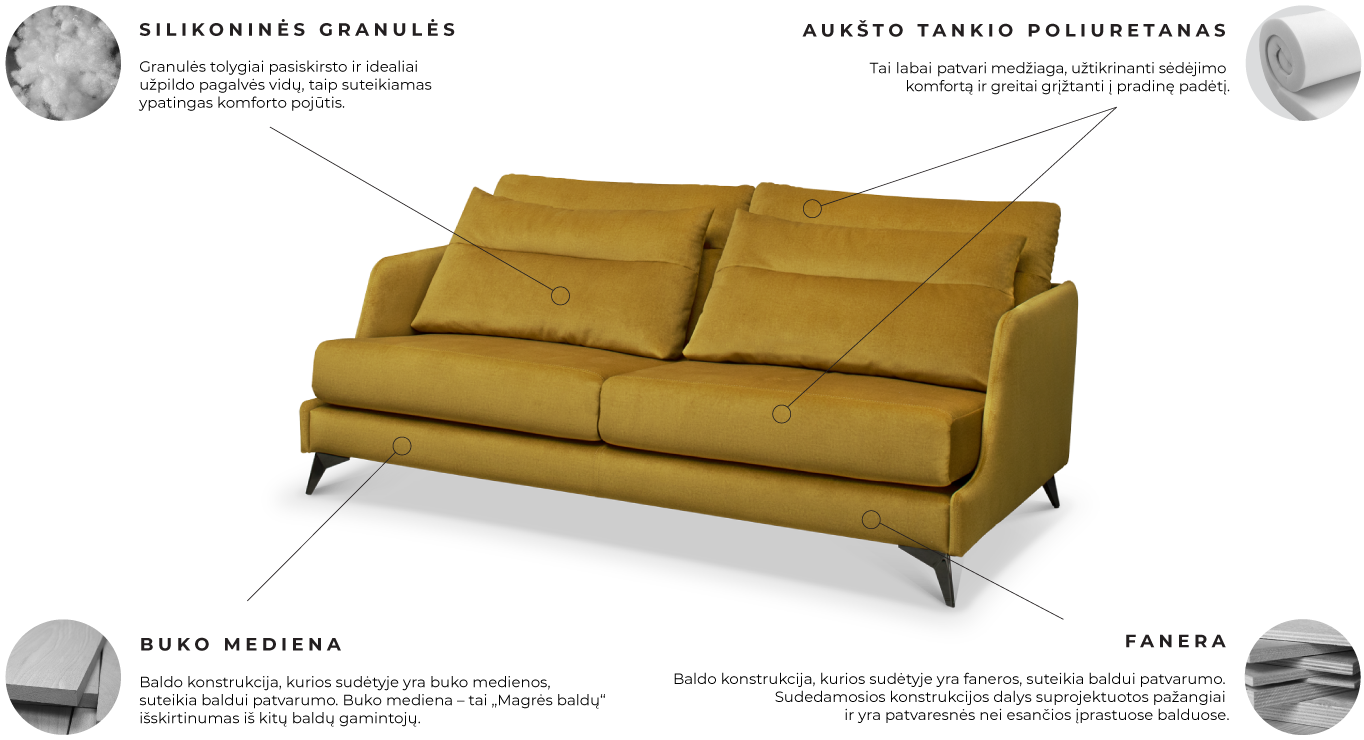 All models of the collection