Baby cot
MONTES NATURAL
DIMENSIONS (L x W x H):
1435 x 790 x 860 mm
Suitable for mattresses: 700 x 1400 mm
Cozy cot for your baby MONTES NATURAL
A bed of calm, pastel colors with playful deco elements will fit into any style of interior.
Rounded corners
To prevent minor injuries and ensure safety, the furniture in the MONTES NATURAL collection is rounded.
Adjustable height of the cot edge
Depending on the age and needs of the baby, the edge of the cot can be raised or lowered with the help of telescopic rods.
Can be equipped with a box and sewing leg
A distinctive feature of the collection is the possibility to complete furniture according to your needs and capabilities. For storing bed linen or other items you can buy storage box, and to put the baby to sleep will help with an easy-to-install sewing leg.
The beds are sold without a mattress
You can choose mattresses suitable for beds from a wide range of our mattresses, which can be found here.

Ventilated bed base
The base of the bed is ventilated, it will ensure a long service life of the mattress and hygiene.
In the production of furniture is used high-quality fiberboard (MDF)
Maximum weight - 20 kg, for 0-3 years old
Assembly instructions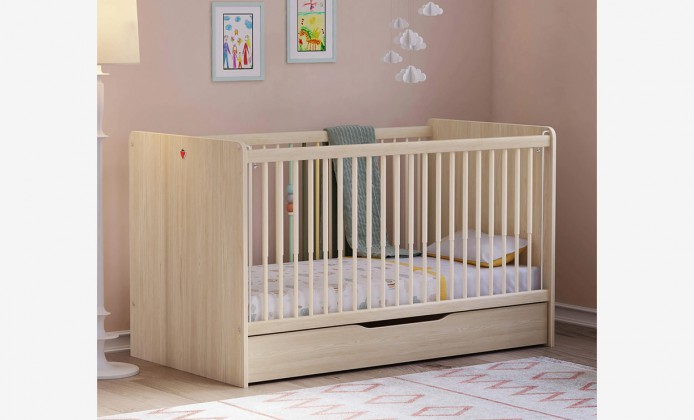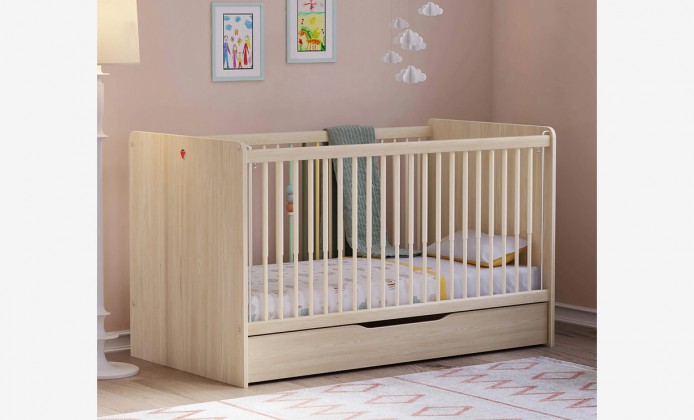 ORDER THIS PRODUCT ONLINE
_____________________________________________________________________
Price
269€
-10% the discount will be applied in the shopping cart
Deadline for order fulfillment
90 d.
All models of the collection