Table
CORAL
DIMENSIONS (L x W x H):
850 x 850 x 415 mm
Openwork table CORAL
As if intertwined coral branches create an extravagant, unique and bright home decor - the CORAL table. You can't put an aluminum alloy openwork table in the corner, because it simply attracts the eye and begs to be the main focus of the room.

Features of the accessories collection
The J-line brand of the accessories supplier from Belgium is widely known all over the world. The company supplies home and garden decorations, lighting products, small, decorative furniture and other accessories to more than 100 countries. During almost fifty years of existence, the company has become a real expert in accessories, constantly looking for the most modern solutions that best meet the needs of customers.
The table is an interior decoration
Small, elegant tables are often used not so much for practical, but for interior decoration purposes, thanks to which the interior is filled with details or a complete image of the room is given.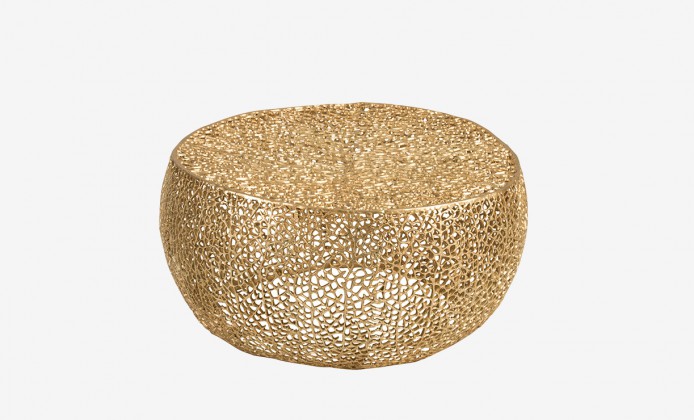 ORDER THIS PRODUCT ONLINE
_____________________________________________________________________
Price
459€
-10% the discount will be applied in the shopping cart
Deadline for order fulfillment
60 d.