Wrap
PURPLE DREAM PURPLE GRAPHIT
DIMENSIONS (L x W x H):
1700 x 1300 mm
Luxurious, cashmere and wool blanket PURPLE DREAM PURPLE GRAPHIT
Luxurious, cashmere and wool blanket PURPLE DREAM PURPLE GRAPHIT - an ideal gift for a mother, grandmother, aunt or going to a housewarming party.
Lightweight and breathable fabric
Plaid – breathable, skin-friendly.
Certified and inspected
The rug is manufactured to high quality and tested for harmful substances according to the highest Oeko-Tex standards, ensuring not only safe, but also sustainable and socially responsible production.
Not only functional but also decorative
The rug can become not only a functional home item, but also perform a decorative purpose. Feel free to place the rug on the sofa or soft corner or in the bedroom bed.
Two-tone design
Choose the side of the rug according to your mood. The double-sided rug design will give the home coziness.
A great and luxurious gift
A blanket with a great composition and design is a great gift.
Decorated with tassels
The uniqueness of this rug is given not only by the composition, but also by the tassels, which decorate the rug and beautifully finish the ends of the rug, providing coziness.
Composition: 80% wool, 20% cashmere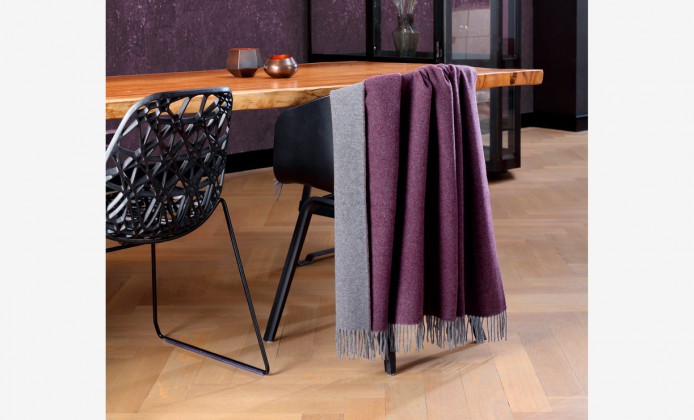 ORDER THIS PRODUCT ONLINE
_____________________________________________________________________
Price
105€
-10% the discount will be applied in the shopping cart
Deadline for order fulfillment
7 d.