Scented Candle
VELVET WOOD
Richly scented VELVET WOOD candle
Richly scented VELVET WOOD candle in a stylish jar with a lid - like a nostalgic memory from sunny Spain, where these candles have been produced since 1899
Natural wax and cotton knuckles
The scented candle is made of vegetable wax, and the wick is made of cotton, without lead.
Elegant, deep and mysterious scent VW
"Velvet Wood" the aroma of the collection is a combination of sharp and aromatic chords. The spices blend in with the lavender to get a deep aroma. The composition uses tobacco and vanilla, which complement each other and add more color to the scent. Tobacco – gives firmness and firmness, while vanilla suppresses the smell of tobacco – softness, and elegance.
Base notes: lavender, spices, tobacco, vanilla.
Luxurious and stylish packaging
The candle will spread the aroma, heat the house, but also built on a shelf or table – it will become a great interior detail. The wax jar is a glass with a dark wooden lid, which is especially convenient when inflating a candle so that there is no smell of smoke in the house, which usually lasts for a few more minutes after inflating.
Long burning time
Candle burning time: 55 – 60 hours.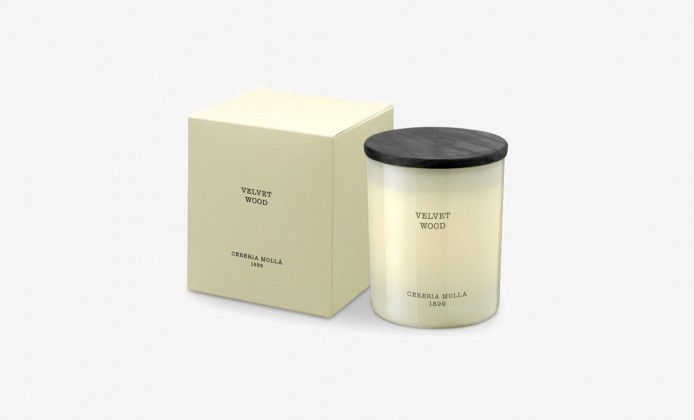 ORDER THIS PRODUCT ONLINE
_____________________________________________________________________
Price
34€
-10% the discount will be applied in the shopping cart
Deadline for order fulfillment
7 d.